Biography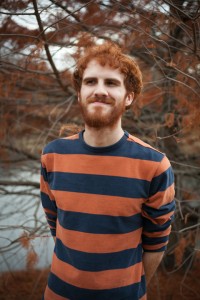 Nicholas Spurrier is a professional pianist, private piano instructor, accompanist, multi-instrumentalist, composer, arranger, producer, lyricist, and all around musical enthusiast currently living and working in the Dallas/Fort Worth Metroplex. He is also the co-founder/co-leader of the rock band Lindby, and pianist for Lindby's jazz combo.
Since starting the piano at age eight, the past 18 years have led Nicholas to take on the tenor and bass trombone, guitar, bass, voice, and drums – as well as developing a love for composition which led to his major of choice.
Nicholas began a private piano studio in 2008 at Cornerstone UMC in Garland, Texas after becoming the church's pianist one-year prior. Since then, he has taught dozens of individuals ranging from ages 4-64 with many different experience levels and has expanded his studio out into the Flower Mound/Lewisville area in addition to teaching at the church. He currently studies under the instruction of Mike Springer: a brilliant pianist, instructor, composer, and Cornerstone UMC's former pianist.
In the Fall of 2010, Nicholas received his Bachelor's of Music in Composition (with piano as his principle instrument) from the University of Texas at Arlington.
Experience:
Education:
• The University of Texas at Arlington, Bachelor of Music in Composition, Fall 2010
Musical:
• Member of Music Teacher's National Association (MTNA) and Carrollton Music Teacher's Association (CMTA): 2010-Present
• Pianist at Cornerstone United Methodist Church: June 2007-Present
• Private Piano/Guitar Instructor: June 2008-Present
• Accompanist for PISD Band, Choral, and Orchestral solo/ensemble competitions
• Accompanist for Elementary/Middle School Choral Programs in LISD: 2010-Present
• Accompanist for Vocal Performance Major and her students: 2010
• Trombone Teacher: 2005-2007
• Co-lead vocalist/pianist/keyboardist/guitarist/composer/lyricist for the rock band Lindby: 2003-Present
• Marching Technician for the Flower Mound High School Marching Band: June 2006-Dec 2006
• Drum Major (1 Year)/Trombone Section Leader (2 Years) for the Flower Mound High School Marching Band: 2003-2006
• Performance Highlights:
• Mayfest, Fort Worth, TX – 2007-Present
• Carnegie Hall with the Flower Mound High School Wind Symphony – 2006
• Midwest Clinic with the Flower Mound High School Wind Symphony – 2003
Recordings:
• Radioworld Revisited (working title): Scheduled for 2014
• Christmas On My Street – Lindby's Second Christmas Album: 2013
• Blankets & Covers – Lindby & Friends' Collection of Covers: 2013
• Christmas & Lindby & Friends – Lindby's First Christmas Album: 2012
• Erikson – Full Length Lindby Album: 2012
• For The Love of Sven and Porgy – Five Song Lindby EP: 2010
• Radioworld – Full Length Lindby Album: 2009
• These Things Are Simple And True – Full Length Lindby Album: 2007
• Lindby – Self Titled Full Length Lindby Album: 2006
• Lindby Demo – Five Song Lindby EP: 2006
Other
• Fort Worth Weekly's Best Pop Band of 2013: Lindby
• President's Charter Scholarship: Eight Semester Academic Scholarship for UTA
• Piano Scholarship: Eight Semester Music Scholarship for UTA
• John Phillip Sousa Award – The Highest Award in the Flower Mound High School Band Program: 2006
• Multiple Battle of the Bands Winner with the Rock Band Lindby