With a complete and highly successful wedding now behind us, we now return to our regularly scheduled programming but with a twist:
From here on out, I aim to have much more frequent posting. However, most of these posts will be more bite-size in nature, while larger, in-depth posts (i.e. Ear Training Revisions) will be interwoven as seen fit.
On with the show:
Today I share my newest iteration of the classic list of Top Bands. Usually one would expect a nice, even top 10 list, but with so many great groups/artists out there, I can't bring myself to whittle it down to less than 15. Bear with me – the additional five deserve to be on here and then some.
To go along with the bands (and to provide a bit of visual interest), I'll be posting album covers of my favorite album(s) from each group.
Here we go:
#15 Bob Marley – Albums: Too many to cho0se from, so here's my favorite, four-disc set that sums his massive catalog of work up nicely: Songs of Freedom
#14 Jimi Hendrix – Album: Axis: Bold as Love
#13 Creedence Clearwater Revival – Albums: Cosmo's Factory and Willie and the Poor Boys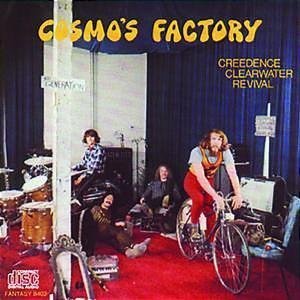 #12 The Kinks – Album: The Kinks are The Village Green Preservation Society
#11 Bob Dylan – Album: The Freewheelin' Bob Dylan
Not a bad 11-15, no? Now onto to the heavy hitters:
#10 The Clash – Albums: The Clash and London Calling
#9 The White Stripes – Albums: Elephant and Icky Thump
#8 Led Zeppelin – Albums: Led Zeppelin I and Led Zeppelin IV
#7 Pink Floyd – Albums: The Piper at the Gates of Dawn and Dark Side of the Moon
#6 Radiohead – Albums: Kid A and In Rainbows
#5 The Rolling Stones – Albums: Beggar's Banquet and Exile On Main Street
#4 The Velvet Underground – Albums: The Velvet Underground and Nico, The Velvet Underground, and Loaded
#3 The Flaming Lips – Albums: Clouds Taste Metallic, The Soft Bulletin, and Yoshimi Battles the Pink Robots
#2 Eels – Albums: Daisies of the Galaxy and Blinking Lights and Other Revelations
#1 The Beatles – Albums: The White Album and Abbey Road
So there you have it: 15 bands and 28 albums. If you haven't had the good fortune to partake in any of these, all I can say is drop whatever activity you currently find yourself participating in, flips on your speakers, and prepare your ears for sheer brilliance.
-Spurrier